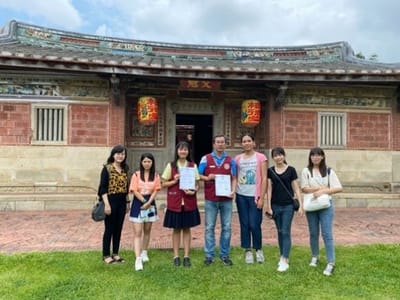 這個為期2週的課程包括普通話強化學習,台灣文化和社會學習。
漢語普通話班涵蓋三個主題:"日常生活中的漢語","旅行中的漢語"和"校園中的漢語"。
我們迷人的語言講師將幫助您掌握一些普通話,並熟悉台灣文化和社會的各個方面。
在該計劃中,您每天將上課六個小時。
我們所有的中文老師都具有豐富的教學經驗和熱情。
每個班級都有一名助教,以幫助學生解決學習和技術問題,以確保獲得最大的學習成果。 我們還每周安排3個小時的輔導時間。
This 2-week program includes intensive Mandarin Chinese, Taiwan culture and society.
The Mandarin Chinese class covers 3 topics: "Chinese in Daily Life", "Chinese for travelling" and "Chinese for campus life".
Our engaging language instructors will help you acquire some survival Mandarin Chinese and become familiar with various aspects of Taiwan culture and society.
In this program, you will attend class for six hours a day.
All our Mandarin Chinese teachers are experienced in and passionate for teaching.
A teaching assistant is assigned to each class to help students solve learning and technical problems to ensure maximum learning outcome. We also arrange 3 hours of tutorial time per week.